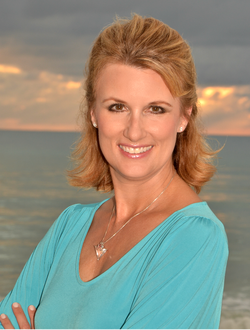 It is my honor and privilege to introduce you to local St. Louis Psychic, Lisa Serena. Lisa is the first psychic I'm highlighting in my series of blog entries called Psychic Spotlight, which will be focused on introducing you to psychics and metaphysical practitioners that I personally endorse in the St. Louis area.

From the time I first met Lisa Serena, I immediately appreciated her down to Earth responses and approachability. When meeting her you are greeted by her bubbly personality and the lilt of her southern accent - which calms even the most anxious client.

I've had a number of personal readings by her and appreciated the confident delivery of the information she was connecting with. Personally, I was blown away with information that she communicated to me that validated things I hadn't ever verbalized to another. She has always provided me with a well-rounded reading and I often refer to the information or guidance she has provided me as I continue to develop myself. Her credibility and integrity is sound, and she is just a phone call or email away should you need to get a hold of her.

In addition, she has been a mentor and my psychic-big-sister, and was paramount in me having the confidence to believe in myself and to step out to be a spiritual counselor and intuitive. Knowing the impact she has made on my life, I have no doubts she can help you as well.

The nitty-gritty about Lisa-Serena, and things that may surprise you...